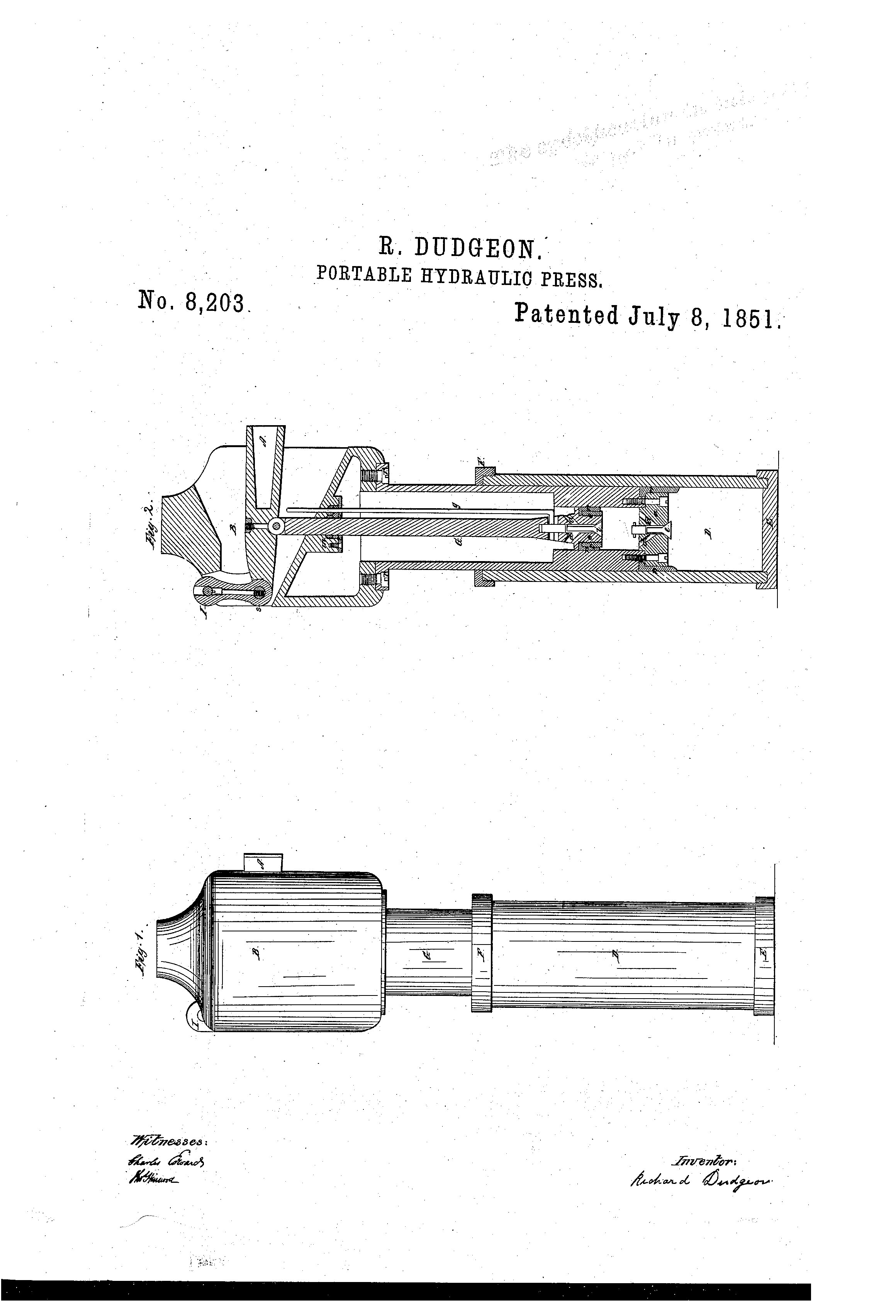 RICHARD DUDGEON--THE INVENTOR OF THE HYDRAULIC JACK
Richard Dudgeon, Inc. has the largest rental inventory of hydraulic-jacking equipment in the industry, with the quickest delivery to anywhere in the world. We also have over a million dollars of new equipment in stock for immediate sale.
Our 170 years of expertise includes lifting bridges, buildings, heavy structures, pile tests, pull tests, under-pinning, post-tensioning, and pre-stress. You name it, we've done it. Please contact us for all of your Jacking, Lifting and Testing needs. Need calibrations/certifications and load cells~no problem.
We are a distributor for SPX Power Team and Enerpac, as well as manufacture our own Richard Dudgeon, Inc. brand of jacks/cylinders (largest library of jack models in the world). In addition to standard products, including hydraulic torque wrenches, we design and manufacture Custom Jacks/Cylinders and Lifting Systems built for your specific application.
We also repair, service and refurbish, hydraulic jacks/cylinders, load cells and pumps, from any manufacturer.

Emergency and Rapid turnaround available for your special projects or last minute needs.

Large Synchronous Systems for multiple-point lifts are a specialty, with emphasis on tight tolerances and minimal differential between lifting points.

Calibration Reports and Gauge Certifications prepared by Richard Dudgeon, Inc. are traceable to the National Institute of Standards and Technology.

Hydrostatic Test Pumps designed and manufactured by Dudgeon. Pressure ranges from 1000 to 12000 PSIG.

The list below is a representative sample and not all-inclusive. Please contact us for your exact needs.
Richard Dudgeon, Incorporated • 24 Swift Place • Waterbury, CT 06710